Lori Giannotti is a children's science teacher with a BA from Arizona State. She has over 15 years of experience "in the field" teaching science and co-operative games to Pre-k children- 5th graders. She was hired in south Florida as a science teacher and was given the opportunity to solely create several nationwide children's programs for a national science company. She also designed and taught the entire science curriculum for a high-volume environmental outdoor camp.
She is an invertebrate hobbyist and a former zookeeper and has donated time at several wildlife facilities in Arizona and Florida. Throughout her entire life she has been exposed to animals in one aspect or another.
Throughout her life, her passion for animals and teaching children has never wavered, which is why she created Beakers & Bugs! Within contents of the program pages you will find "Ladybug Lori's Magnum opus". Each program has been carefully crafted over time with years of experience, quality in delivery, and of course, passion for the sciences! These children's science and art programs are all delivered by Ladybug Lori herself and are proprietary.
Beakers and Bugs is based out of Fort Lauderdale Florida and services the South Florida area including: Fort Lauderdale, Boca Raton, Deerfield Beach, Oakland Park, Davie, Hollywood, Hallandale, Sunrise and more.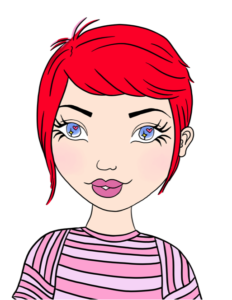 Lori Giannotti
Owner-Program Creator